Law Offices, Geoffrey T. Einhorn Firm Overview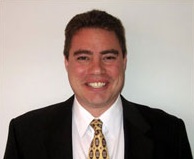 Attorney Einhorn graduated from American University in Washington, D.C. in 1994 with a Double Major in Economics and a second degree in International Studies from American's School of International Service. He has worked both in politics as a lobbyist, as well as in the retail and equity markets. As a Washington lobbyist he aided individuals, corporations, brokerages and nongovernmental organizations with matters before Congress, administrative agencies, and before The White House.
Attorney Geoffrey Einhorn is a lifelong resident of Connecticut and has been practicing law in the state since his graduation from Quinnipiac School of Law in 1998.
In 2001 Attorney Einhorn became a member of The District of Columbia Bar and he is also admitted to practice in the United States District Court in Connecticut.
A native of Colchester, CT, Attorney Einhorn learned early on the value of hard work and the importance of small businesses. Starting work at a very early age in both his grandparent's hardware store and his families' retail stores, Attorney Einhorn saw firsthand what it takes to run a successful business which has been his motivation to fight hard for those who are working to better themselves and support their families.
Attorney Einhorn is ready to put his experience to work for you, whether you're a small family owned business or a Public Company.
Please call our offices for a free initial consultation. Attorney Einhorn is here to listen to your issues and he is ready to act diligently on your behalf.
Attorney Einhorn is a member of: